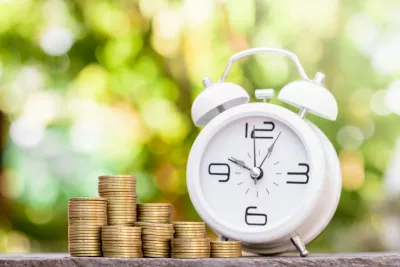 Discovering Guaranteed Annuities in Miltonvale, Salina & Manhattan, KS

What Are Guaranteed Annuities?
At its core, a guaranteed annuity is a contract between you and an insurance company like Ayres Insurance Agency. You make a lump-sum payment or series of payments, and in return, the insurance company promises to make periodic payments to you, either immediately or at some point in the future. Here in Miltonvale, Salina & Manhattan, KS, it's a favored method to secure one's financial future.
Benefits of Guaranteed Annuities
With the financial landscape in Miltonvale, Salina & Manhattan, KS always shifting, it's crucial to have a stable foundation. Guaranteed annuities provide that security. When you're in touch with us at Ayres Insurance Agency, you're assured of:

Protection Against Loss

Guaranteed Income

Peace of Mind
Common Claims With Guaranteed Annuities
Like other insurance products, there are certain circumstances under which you might need to file a claim on your guaranteed annuity. Some common claims associated with annuities in Miltonvale, Salina & Manhattan, KS include:
Withdrawal above the free limit
Death of the annuitant
Starting an income stream
Maturity of a deferred annuity
Why Choose Ayres Insurance Agency?
In Miltonvale, Salina & Manhattan, KS, there's no shortage of options when it comes to financial planning. But, at Ayres Insurance Agency, we pride ourselves on our depth of knowledge, commitment to our clients, and our undying pursuit of financial excellence. When you dial 785-427-2297, you're not just another customer; you're family.
Trusting us with your annuity needs means a lifelong partnership filled with guidance, support, and a shared vision for your financial future.
Ready to dive deep into the world of guaranteed annuities and secure your financial future? Reach out to us at Ayres Insurance Agency on 785-427-2297. Or, for a more streamlined process, simply fill out our online quote request form.