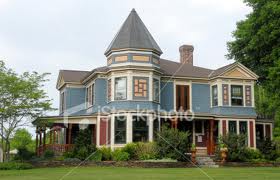 Kansas Homeowner's Insurance buying Tips
Everyone wants a good deal on Kansas
homeowners insurance
, and we want to give all our clients the best possible combination of price, coverage and service. When considering what kind of
homeowner's insurance
is right for you, you might want to consider these factors:
Use an independent agent - We can shop the marketplace for you and give you many options for the top rated insurance companies.
Confusing market value with replacement cost - You need to insure your home for the true cost to rebuild with like kind and quality, or replacement cost. Market value may be defined as the real-estate market value or what you can sell the home for as is and under current market conditions.
Forgetting special items - Guns, coin collections, art and jewelry may need to be itemized under a policy rider for these items to be covered correctly.
Thinking the lowest price is the best - Insurance policies are all different, and the lower the premium, usually means the less coverage you have.
Not considering special coverages like flood, earthquake and wind insurance is important, depending on where you live. These coverage's are excluded under your homeowner's insurance.
Determining your deductible can be important, especially if you have the financial resources. A higher deductible is one effective method of reducing premiums.