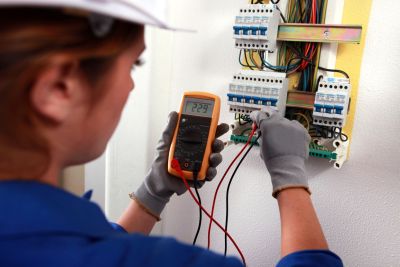 Empowering Miltonvale, Salina & Manhattan, KS Electricians with Comprehensive Insurance from Ayres Insurance Agency

Hey there, electricians of Miltonvale, Salina & Manhattan, KS! In the world of wires and volts, it's crucial to stay protected. That's where Ayres Insurance Agency comes in, offering robust electrician insurance tailored to your needs. We're here to chat about why this coverage is a must-have, so give us a ring at 785-427-2297 whenever you like!
Tool & Equipment Coverage
Why is Electrician Insurance Essential?
Being an electrician is not just about knowing your craft; it's also about being prepared for the unexpected. Electrician insurance from Ayres Insurance Agency provides peace of mind and financial protection against a range of risks:
Accidental injuries while on the job
Damage to property due to electrical work
Loss or damage to tools and equipment
Liability claims from third parties
For a detailed breakdown of coverage, don't hesitate to call us at 785-427-2297.
Customized Coverage for Every Electrician
At Ayres Insurance Agency, we understand that no two electricians are the same. Whether you're a solo contractor or running a large team, we tailor our policies to fit your unique requirements.
Navigating Claims with Ease
When things go south, you need an insurance partner who's responsive and understanding. Here's how we make the claims process smooth and stress-free:
Immediate assistance from our expert team
Quick and fair claim settlements
Support in understanding the complexities of your claim
Got questions about claims? Our line is always open at 785-427-2297.
Join the Ayres Insurance Agency Family
Ready to electrify your insurance experience? Joining Ayres Insurance Agency is simple:
Give us a call at 785-427-2297 for a personal consultation.
Let us craft a policy that meets your specific needs.
Get back to work with confidence, knowing you're protected.
Or, if you prefer, fill out our online quote request form. We're excited to provide you with the coverage you deserve!
Thanks for considering Ayres Insurance Agency for your electrician insurance needs in Miltonvale, Salina & Manhattan, KS. For any questions or to get started, give us a buzz at 785-427-2297. Stay safe and powered up!